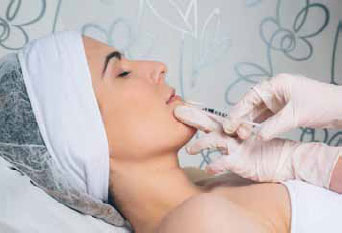 Committed to providing the highest quality dermatology care in a professional and patient-friendly environment, our experienced Dermatology Team specializes in medical, surgical, and cosmetic skin care for both adults and children. Our providers are experts in the diagnosis and treatment of acne, rosacea, moles, skin cancer, warts, eczema, psoriasis, rashes, hair loss, and other conditions of the skin, hair, and nails.
We are dedicated to improving the health of your skin and are enthusiastic about offering the best in
patient care.
Gulf Coast Medical Center Dermatology and Aesthetics provides medical dermatology services, such as photodynamic therapy (PDT) Levulan® BLU-U® and in-office MOHS surgery.
We offer cosmetic injectables, including Botox®, Dysport®, Jeuveau®, Juvéderm® Ultra, Kybella®, Sculptra® and Restylane® injections.  We also provide BBL - Broadband Light Therapy,  Forever Young BBL™, teenage services Forever Clear BBL™,  and Moxi™ light revitalization therapy.  Ask us about PDO® threading which is a procedure that uses dissolvable sutures to lift and rejuvenate sagging skin.  Also, we offer medical grade skin care products and Latisse® eyelash treatments.
Our providers are board certified and have undergone patient and product focused training for these enhancing, nonsurgical procedures.
Our philosophy is genuine concern for our clients. We want you to feel comfortable, relaxed and confident with entrusting our providers with your most important non-surgical aesthetic concerns. Our goal is to enhance YOUR natural beauty. We offer personalized care in a professional and private atmosphere - cosmetic injectables and personalized skincare regimens.